Brewing up a perfect espresso is a lifelong journey. With these seven recommendations, you'll get a lot closer.
How does the Kohipress, a portable french press and travel mug, hold up under close examination? Discover this clever brewer's strengths and weaknesses here.
These cloth filters from Coffee Sock have shaken up my regular coffee routine quite a bit. Here are 3 reasons I love using them.
Would you drink coffee that had been pooped out of a cat (aka, kopi luwak)? I did. Here's how it went…
It's the perfect time to try out some new coffee gear and beans – and this list of specialty coffee Black Friday and Cyber Monday deals should help you do so without breaking the bank.
Find incredible coffee gifts for coffee lovers of all types. From newcomers to full-on snobs, this holiday gift guide has you covered.
Does the VOOM Coffee Scale deserve all the hype? See a breakdown of how the scale could empower experienced baristas, new coffee lovers, and businesses alike here.
Explore the world of drip cold brew coffee with the Osaka Cold Brew Dripper. This brewer took me for a ride I didn't expect – maybe you'd like a go?
It raised over $300,000 and shook the coffee world, but does it stand up to high expectations? Find out in this Handground grinder review and grind comparison.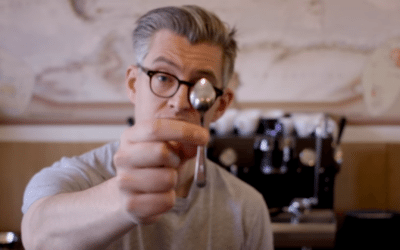 If coffee ground static gets on your nerves as much as it does mine, you're going to love this simple, painless trick.
Emily McIntyre, co-founder of Crema.co, has some interesting things to say about the development of the business over the last couple years.