The coffee industry is racing to make coffee sustainable for farmers. In the meantime, these coffee charities are making a meaningful difference.
The beloved Hario Mini Mill is a fixture in the coffee world. This simple mod makes it even better.
How does the Kohipress, a portable french press and travel mug, hold up under close examination? Discover this clever brewer's strengths and weaknesses here.
These cloth filters from Coffee Sock have shaken up my regular coffee routine quite a bit. Here are 3 reasons I love using them.
Don't settle for 'meh' coffee while camping . Here's how to make coffee you'll love while you're enjoying the great outdoors.
Explore the world of drip cold brew coffee with the Osaka Cold Brew Dripper. This brewer took me for a ride I didn't expect – maybe you'd like a go?
It raised over $300,000 and shook the coffee world, but does it stand up to high expectations? Find out in this Handground grinder review and grind comparison.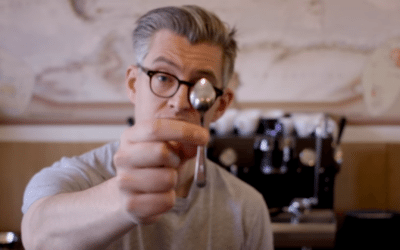 If coffee ground static gets on your nerves as much as it does mine, you're going to love this simple, painless trick.
Emily McIntyre, co-founder of Crema.co, has some interesting things to say about the development of the business over the last couple years.
Sudden Coffee is an innovative instant coffee that's made ripples in the specialty coffee world. Here is my review of their December offering.
Máquina Coffee may be a new coffee roaster, but Gabriel Boscana is not. He's broken away from some of the industry's biggest brands to fly solo.