Wow, another year has flown by! If you didn't plan months ahead like 99% of us, it's time to get your holiday gifts together. I know how hard it can be to buy coffee gifts for coffee lovers. We tend to be a little picky…..
But, lucky for you, I'm a picky coffee snob myself – which means I know which gifts will bring happy tears to your coffee lover's eyes.
And which gifts won't.
Here we go: coffee gifts for all kinds of coffee lovers.
Coffee Gifts For New Coffee Lovers
Know someone who's just starting to get excited about coffee brewing at home?
Excellent! They tend to be a little easier to buy for because they haven't yet bought every coffee brewer under the sun like a crazy obsessed person (no, I'm not speaking from experience).
This manual coffee grinder recently usurped my previous top pick for a hand grinder. It's affordable (at $20, it's a steal!), the grind settings are easy to adjust, and – most importantly – it grinds coffee with more consistency than every other grinder at this price point by a long shot. You can read the full review and grind comparison here.
I've been traveling around the world with this brewer for 6+ months. It brews stellar coffee, is easy to use, and seems to be virtually indestructible. I highly suggest this brewer for coffee lovers of all types. You can see my full review and brewing guide here.
This coffee marketplace partners with some of the country's best roasters to bring you freshly roasted beans. It's a fantastic way to taste a variety of A+ coffees from great roasters. And through December they're throwing in a free 50-page coffee handbook with every gift subscription (I've read it myself – it's great!).
A coffee scale allows your coffee lover to be more precise with their coffee brewing. It may seem silly to use a scale to brew coffee, but it makes it so much easier to brew rich and balanced coffee every single time.
If your coffee lover likes to make pour-over coffee, a specialized kettle may be what they need. This one will give them control and precision over their water pouring, which ultimately leads to tastier, more balanced coffee.
This Austin-based company sells cloth coffee filters for a variety of coffee brewers. Chemex, V60, cold brew, and beyond. They're affordable, eco-friendly, and let the coffee's natural oils through to your final mug. You can read why I love these here.
Coffee Gifts For Serious Enthusiasts
If your coffee lover has been around the coffee block a time or two, he/she may not be interested in the usual gift ideas. Here are a few items that will still inspire fascination and wonder for them.
This espresso maker is not only a relatively affordable option for home espresso, but it's stellar for travel. It's simple to use, takes no time at all, and it actually does produce espresso that's pretty darn delicious. In fact, I plan on getting this one for myself before too long!
I LOVE this book. It's a very thorough work that takes you on a journey to each of the world's many coffee producing countries. It's a must-have for any serious coffee enthusiast.
This specialty-coffee alternative to instant coffee is actually pretty delicious. The tubes are filled with a crystalized coffee concentrate that can be mixed into hot or cold water to suddenly make a brew. You can read my full review here.
The Sette line of grinders houses Baratza's latest grinding innovation: zero ground retention burrs. The 270 doses consistently, is easy to use and manipulate, and grinds coffee with incredible precision for under $500.
This smart all-in-one brewer would make a stellar gift for any serious coffee lover. It makes pour over coffee, immersion coffee, and cold brew all in the same brewing cone. If I had to throw away all my coffee gear and buy just one brewer, it'd be this one.
Making cold brew coffee isn't hard with a french press or mason jar, but this cold brew dripper allows your coffee lover to make drip-style cold brew. Most brewers of this style are $150+, but this simple brewer is less than 1/4 of that price. My full thoughts on the brewer are here.
Coffee Gifts For Crazy Fanatics
Is your coffee lover a full-on fanatic? These are some of the hardest to buy for, because they likely have quite the coffee gear arsenal aready. However, you can never really have it all when it comes to coffee. Here are some gift ideas that will surprise even the most veteran coffee lovers.
This unique set of coffee ground sifters is a fantastic gift for coffee lovers who really go the extra mile to brew better coffee. It allows us to refine the coffee grounds so that there's less variation between grounds, leading towards a better final cup.
This smart roaster is great for coffee fanatics who want to try their hand at roasting beans themselves. Roasting is a whole new rabbit hole to explore, and most fanatics want to develop the skill.
A Trip To A Guatemalan Coffee Farm
Trust me, this one will make your coffee lover FLIP. Return flights to Guatemala city can be purchased for less than $500, an apartment in Antigua can be rented for $30-60 per night, and a farm tour will cost less than $100. This is a dream gift.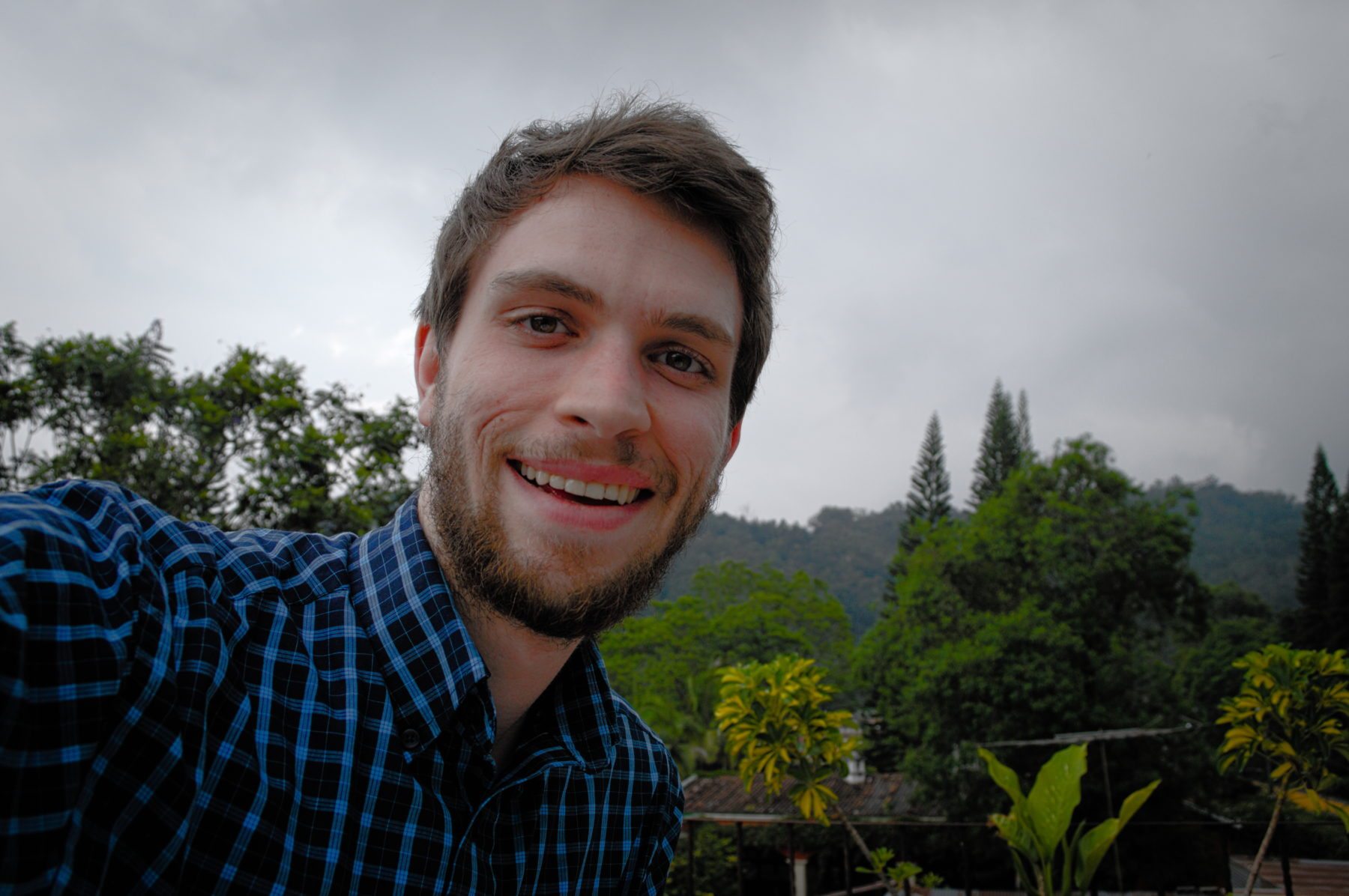 This natural processed coffee is from a world-renowned coffee plant genetic variety: geisha. This variety is known for its exotic acidity, floral aromas, and extraordinarily sweet fruity flavors. It's the kind of coffee that most people only dream of tasting. Make sure you get to try a cup…
---
These coffee gifts are snob-approved and sure to make this holiday a memorable one for your coffee lover.
Have a question about an item on this list or a gift idea that's not? Let me know what you're looking at and I'll help you decide if it's right for your coffee lover.
Happy holidays!