The coffee industry is racing to make coffee sustainable for farmers. In the meantime, these coffee charities are making a meaningful difference.
After 2+ years of using the HyperChiller V2 to make iced coffee at home, it's time to come clean with an honest review.
If you haven't tried these must-taste coffee origins, you might want to wait before crowing a personal favorite coffee growing country.
Brewing up a perfect espresso is a lifelong journey. With these seven recommendations, you'll get a lot closer.
How much coffee should you use? How long does it take? Get all your french press coffee questions answered here!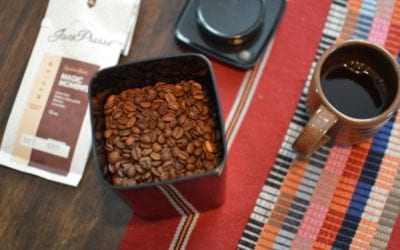 I've gone back and forth on many coffee storage containers, but I've finally found the silver bullet: the Ankomn Turn-N-Seal.
Everyone says to stop drinking coffee if you have acid reflux. Don't listen to them! There are other, better ways to enjoy your daily brew without damaging your esophagus. Let us show you.
It's the perfect time to try out some new coffee gear and beans – and this list of specialty coffee Black Friday and Cyber Monday deals should help you do so without breaking the bank.
The Bodum Brazil is a french press that has withstood the test of time and is one of the most respected and used presses in the world. How does it perform?
Don't settle for 'meh' coffee while camping . Here's how to make coffee you'll love while you're enjoying the great outdoors.
Does coffee go bad? Yes… but coffee beans don't exactly 'expire'. Here's what you need to know to keep your coffee fresh and flavorful.